The Wyld Woof: Tips for Dog Parents
Taking your pooch on a road trip? Ensure a stress-free journey with these four ways to care for your furry friend on the road. From acclimatisation techniques to in-car tips, discover how to keep your dog's well-being in check during travel. Learn expert advice on keeping distractions at bay, and maintaining hydration. Read on to make your next Wyld Cub road adventure a tail-wagging success for both you and your four-legged companion!
---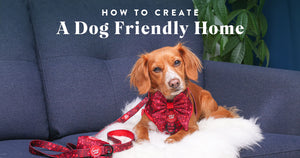 Welcome to the ultimate guide on turning your house into a haven for your beloved furry companion! Whether you're bringing home a playful puppy or welcoming a rescue dog into your family, ensuring a safe and dog-friendly environment is paramount. In this comprehensive blog post, we'll walk you through budget-friendly ways to secure your home, practical tips for puppy-proofing your living room, and the importance of setting house rules. Get ready to create a paw-some space filled with warmth, joy, and endless tail-wagging moments for your loyal companion!
---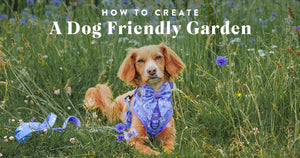 Welcome to the ultimate guide on turning your garden into a delightful paradise for your furry companion! Our comprehensive blog is packed with expert advice on how to ensure your garden is safe, secure, and a paw-some play space for your dog. From puppy-proofing to preventing garden mishaps, we've got you covered. Discover cost-effective ways to secure your garden, creative ideas for interactive play, and valuable tips on training your dog to respect your outdoor space. Unleash the joy of a dog-friendly garden and create lasting memories with your four-legged friend!
---
Discover the Perfect Collar for Your Beloved Pup - Unveiling the Secrets to Finding the Best Collar for a Dog
Are you searching for the ultimate collar that combines safety, style, and comfort for your furry companion? Look no further! At Wyld Cub, we've uncovered the secret to choosing the best collar for your dog, and we're excited to share it with you. From quick-release technology to customized designs, we have everything your canine companion needs to strut in style. Say goodbye to worries about safety and improper sizing, and say hello to a collar that truly understands your dog's unique needs. Join us as we delve into the world of dog collars, exploring the top tips and insider secrets that will leave you with a wagging tail and a satisfied smile. Get ready to unleash the possibilities and discover the collar that your dog will adore. Don't miss out - click here to read more and find the perfect collar for your beloved pup!
---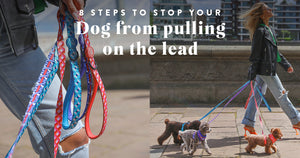 Does your dog constantly pull on the lead during walks, making it a frustrating experience for both of you? Don't worry, with the right training techniques and equipment, you can teach your dog to walk politely on a lead. In this simple 8 step guide we'll help you overcome the pulling behaviour and enjoy stress-free walks with your furry friend. Step 1: Understand Why Dogs Pull First, it's important to understand the reasons behind your dog's pulling behaviour. Dogs may pull due to excitement, the desire to explore, or lack of proper training. Identifying the underlying cause will help you...